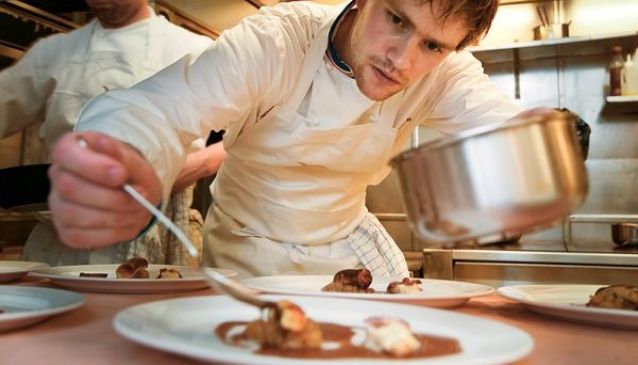 Food and Fun
Reykjavik
This festival is as fun as they get and it's here to stay
Food & Fun is probably one of the most descriptive brand names in the world. This culinary festival has been the main event in Reykjavík every late winter since 2002 and will this winter take place on Feb 27th – March 3rd 2013, this time for the 12th consecutive year. It melts together fresh Icelandic ingredients, exceptional culinary talents and the famous Icelandic nightlife, the end result being FUN in every case. The basis of the festival is world-renowned chefs teaming up with the finest restaurants in Reykjavik, creating a special menu from only the purest and finest Icelandic ingredients. These menus are presented for one week and alongside the chefs prepare for a competition that takes place on the final day of the festival week. They prepare three courses as their entry, made exclusively from Icelandic ingredients. This festival is as fun as they get and it's here to stay. Recently, Icelandair and the city of Reykjavik made a three year contract with The Federation of Iceland Industries to run Food & Fun for the next three years.
The original purpose of the festival is both to draw attention to Icelandic cuisine, food production and natural Icelandic ingredients and to increase the number of off-season tourists. Over 200 foreign chefs have participated since 2002 thus contributing to the introduction of Iceland and Reykjavík as the gourmet locations they are and we are proud to mention that National Geographic recently voted for Food & Fun as one of the most noteworthy food festivals in the culinary world.
Participating in Food and Fun this year are some of Reykjavik's finest restaurants, including Rub 23, Steikhúsið, Vox, Tapashúsið, Sjávargrillið, Kolabrautin, Höfnin, Grillmarkaðurinn, Grillið, Gallerí Hotel Holt, Fish Market, Fish Company and Dill Restaurant.
Written by:
Sigurthor Marteinn
PUBLISHED: Sep 26th 2017