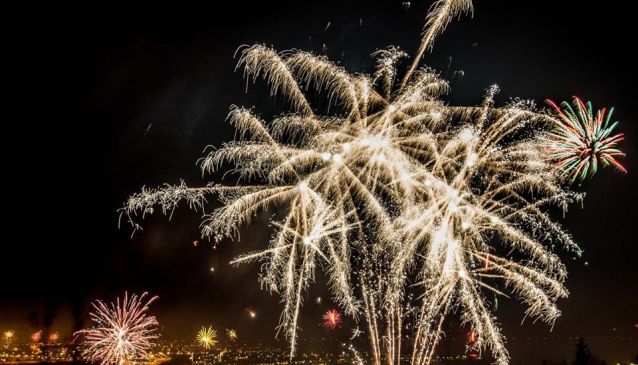 Happy New Year and Thanks For the Old!
Reykjavik
We became one of the leading tourist information providers in Iceland
Happy New Year 2014!
The New Year came with a bang, marking a new beginning for most - we make resolutions for better habits and change our lifestyles in order to carry them out. We here at My Guide are just the same. 2013 was a busy year for us, we completely re-vamped the website and started publishing the My Guide 'Flybus' Magazine, which you may have noticed on the Flybus as you travelled to the country. We completely re-vamped our 'Regional Information' and published Travel Articles with much more regularity. We became one of the leading tourist information providers in Iceland and worked hard to become even better at providing you with the most up-to-date, relevant and fun information.
But this is just the beginning. We are working on continuing to bring you interesting and informative articles about Iceland, Icelandic nature, culture, history, and of course sights and experiences, with even more regularity in the new year. We are currently working on overhauling our registrations, adding even more useful information to our website such as an even more comprehensive registry of restaurants, and also making the site even easier and more intuitive to navigate. From there, who knows where we will go - we have a lot of exciting ideas and the sky is literally the limit. Iceland is such an exciting country and introducing people to it, whether they are newcomers or if they have been here a thousand times, is always an exciting job!
We do know that we are excited to embark on this journey, with you, our readers, and we are grateful to all those who have trusted us in the past, whether by liking us on Facebook, dropping by our website or by picking up our magazine. We promise that the best is yet to come, and look forward to serving you in the very best, most professional and informative way in this new year, 2014.
As we say in Icelandic 'Gleðilegt ár og takk fyrir það gamla' - or "Happy new year and thanks for the old one"!
All photo credit goes to the very talented Stefán Birgir Stefánsson, who operates this flickr and this blog.
Written by:
Sigurthor Marteinn
PUBLISHED: Mar 31st 2020