The Very Best of Reykjavik Nightlife
Reykjavik
Unleashing your inner party animal here should not be a problem
Citizens of Reykjavík seem to have mastered the art of partying. The proof lies in our many diverse bars and clubs, among other things like our drinking skills and schnapps made from fermented potato mash. When it comes to finding a place to unleash your inner party animal, finding the right place should not be a problem as long as you do your research. Here is a list of Reykjavik's hottest nightlife spots.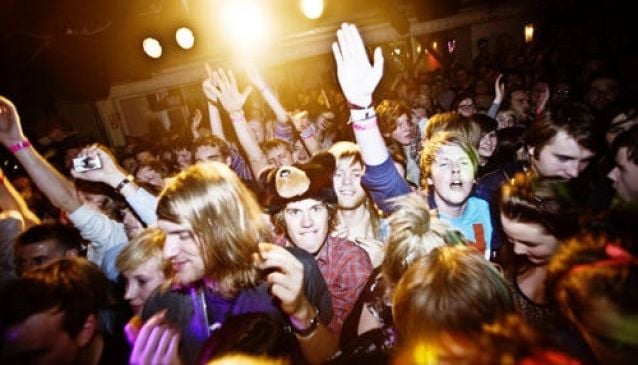 Lebowski bar is a recent and welcome addition to Iceland's bar culture. It's a bowling themed diner and bar located on Laugavegur shopping street. The bar was designed in the spirit of the 1998 cult film "The Big Lebowski" by the Coen brothers. Lebowski bar is divided into four areas with separate themes - an American porch, a 50s style diner/dancefloor, bowling alley and a treehorn lounge bar on the upper floor. The house drink is a White Russian and you really must try one, they are delicious. Lebowski bar has quickly become quite popular among locals and travellers as it's a good mainstream bar with playful surroundings and a good hangout place in general.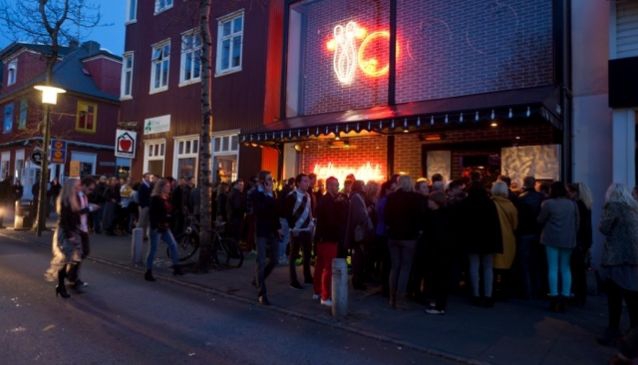 The English pub is, as the name suggests, an English themed pub that serves 40 of the finest brands of beer, ale and whiskey to the thirsty people of Reykjavik. The famous 'wheel of fortune' is a very popular feature of the English pub where one can win up to a metre of beer with a single spin if they're lucky enough. The pub features cover bands and troubadours playing music that appeals to a wide range of people every single night.
When world famous actress Emma Watson came to Iceland last summer to shoot a film, she took one night off to party at the English pub, and she even sang for the crowd with her boyfriend.
The English pub is also a popular sports bar, and all major games are shown on big screens. The English pub has a little something for everyone.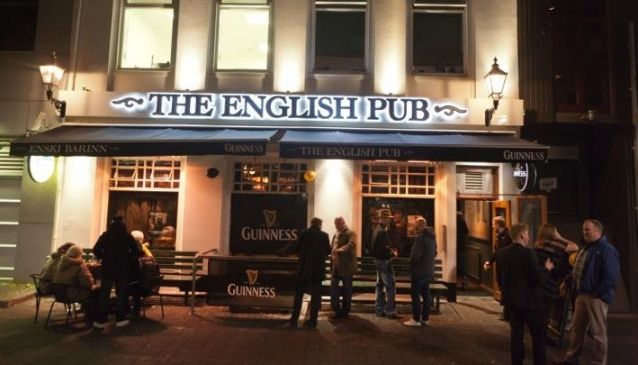 Almost always referred to by locals as just "Ölstofan", it's a bar for people who like to keep things simple. Ölstofan is frequented by local artists, writers and other intellectuals, and the clientele is mostly 30+. They have a great selection of beers from all over the world but you really must try Bríó, the house brew. Bríó was developed by Borg Brewery in collaboration with Ölstofa Kormáks og Skjaldar, and it won gold at the biggest and most prestigious beer competition in the world, World Beer Cup 2012, where a little less than 4000 beers fought for the big title.
Unlike most bars in Reykjavik the music at Ölstofan is kept at a level where you can actually have a conversation over your drinks without yelling and there's no dance floor. Ölstofan is a simple pub for people who like to go out but still take it somewhat easy.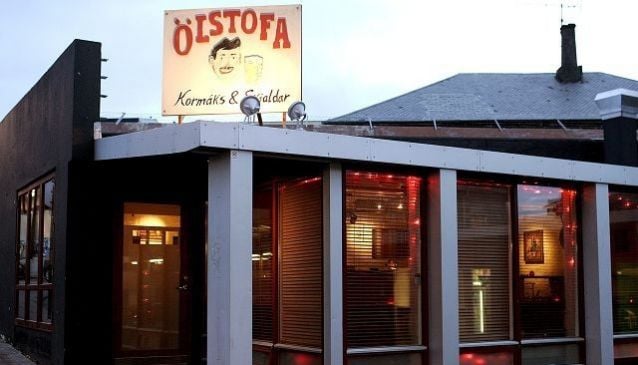 Faktorý is one of the main concert venues in the city, and there is something happening there every night.
It's consists of a concert space on the second floor and two separate drinking and dancing areas downstairs. Faktorý was named Best newcomer bar in Grapevine magazine's best-of issue in 2011, and the Best all-around bar in 2012.
Faktorý has gained a lot of popularity over the past year. It is one of the main venues for the Iceland Airwaves music festival and there are multiple concerts there every week. The clientele at Faktorý is mostly between the ages of 20-30 but many of the events there attract people of all ages. It's not all concerts though, you can go there any night of the week to enjoy a glass of beer with your friends and hang out on the first floor. During the weekend Faktorý is an essential part of the city's club culture, and people go there to dance the night away.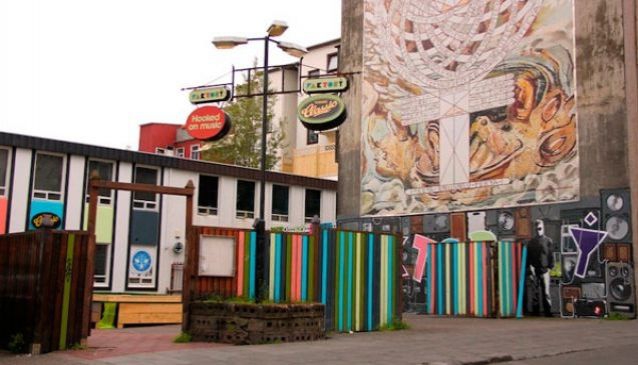 B5 is a trendy and upscale bar-bistro located in Bankastraeti in downtown Reykjavik. During the day people drop in to enjoy a cup of coffee and light dishes, but when the night falls they dim the lights and the atmosphere changes accordingly.
B5 has a modern and sleek feel to it, thanks to contemporary and stylish Scandinavian interior. The main area turns into a dance floor shortly after midnight. Soon after that you'll see the place fill up with good looking and well-dressed people dancing and drinking. There are two lounges at B5; the b-lounge and the white whiskey room.
The b-lounge is all red and white and able to seat up to 30 people, with a fully equipped sound system, a projector and fireplace.  The white whiskey room is situated in an old bank vault, divided into several compartments and beautifully decorated. 
The in-house DJs help create an unforgettable nightlife experience every weekend.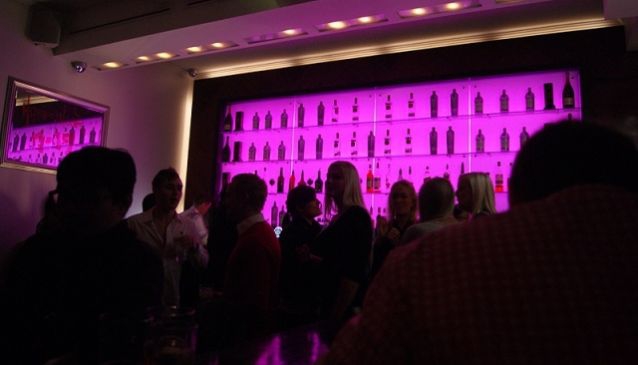 If you're looking to have a drink in a beautiful vintage environment, Boston is an ideal place to start the night. The interior is quite stylish, decorated from head to toe with wallpaper, soft lighting, glass mosaics, mirrors, animal trophies and antique furniture. The music you'll hear on a regular night at Boston is a mix of jazz, golden oldies and recent discoveries presented to you by some of Reykjavik's most skilled and experienced DJs.
Boston is a popular hangout place among locals who are connected to the Icelandic film- or music industry. Casual attire is accepted, but most of the patrons dress fashionably.
Happy hour at Boston is every day from 4pm-8pm, during which time the upstairs patio is open to all guests, providing them with a beautiful view of old Reykjavik.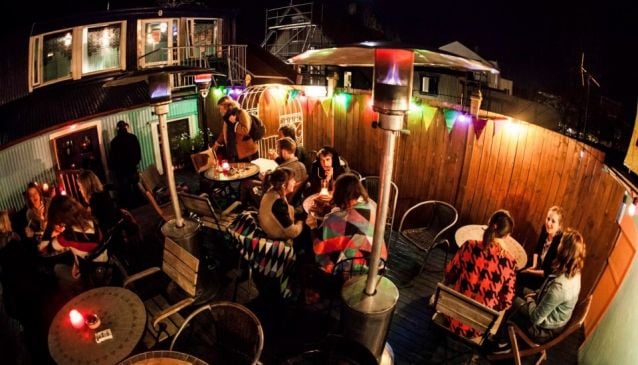 From flattering bathroom lighting to fabulous mosaic glass walls, Austur is all about trend, class and appeal. Austur is one of the hottest clubs in downtown Reykjavik, and has been since it first opened in 2009. Located in Austurstraeti surrounded by other clubs and bars, Austur still manages to be the centre of attention. The place looks modern, sleek and shiny, and the people who frequent Austur seem to be fashioned after the interior. The beautiful people flock there every weekend to listen to live DJs and dance into the night. Dressy attire is preferred.
The bar offers a wide selection of cocktails, shots, wines and beer. Groups can buy a VIP table with a complimentary bottle of choice. If you're in the mood for a fabulous night surrounded by beauty and luxury, we suggest that you start your nightlife adventure at Austur.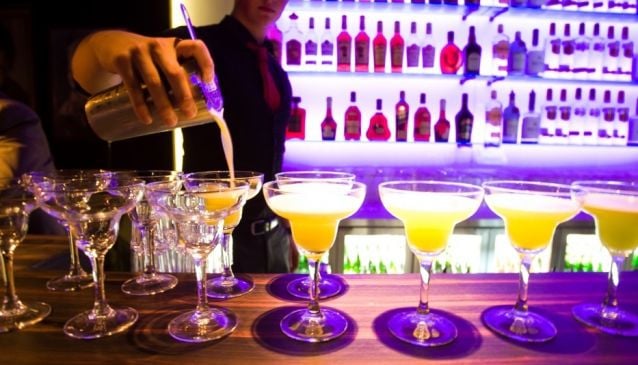 Dolly is the latest addition to the bar scene in Reykjavik, and so far it has been very well received. It's run by Dora Takefusa, a former television show host in Iceland who also runs the bar Jolene in Copenhagen, a place that is very popular among Icelanders in Denmark. Dolly is based on the same concept as Jolene, although the two places are inevitably a bit different from each other since one is located in an old slaughterhouse in the industrial district of Copenhagen, and the other one in an old wooden house in downtown Reykjavik.
Dolly is on two floors, decorated with romantic wallpaper, red lights and beautiful furniture. It's full of hip and stylish people, which are usually kept entertained on the dancefloor by the city's most skilled and popular house DJs. With a growing reputation, the future looks good for Dolly.