Iceland Off the Beaten Track
Reykjavik
If people come for a few days and see only the most popular places, they are missing out on a lot...
Our Top Experiences and Tours in Reykjavik:
If youʻre booking your trip to Reykjavik last minute, we have you covered. Below are some of the top tours and experiences!

I've lived in Iceland my whole life, and I feel like it doesn't matter how much I travel around it there are always so many places I have left to explore. So when people come here for a few days and see only the most popular places, they are missing out on a lot.

 

It's not only the scenery and natural phenomena of the less visited places, but also the history and the culture of Iceland that often gets overlooked.  So whereas I can see why people who are here for the first time would go straight to the Golden Circle, I'd really love for more tourists venture a bit off the beaten track to get a deeper experience of what Iceland is truly like.

 

So if you're looking for something with a little different flavour, think about renting a car and setting the course for these less well-known locations in Iceland.

 

1. Hornstrandir Nature Reserve (The West Fjords)

This protected area is perfect for hikers and nature-lovers. It was used as farmland until the mid-20th century, but now it's inhabited only by foxes and birds. There are no roads for driving there, so you have to take a boat from Ísafjörður. Hiking in Hornstrandir gets you closer to nature than most will ever get.

 

2. Borgarfjörður Eystri (North East Iceland)

This is a tiny village in the East Fjords. With a population of approximately 90 during the winter, this is quite a remote and peaceful place to visit. The mountains surrounding the village are colourful and ever-changing and there are plenty of hiking routes for exploring them.

(Photo Credit: Floh Einstein)
3. Flatey Island (West Iceland)
Walking into the village on the island is like stepping into the 19th century. Only two families live there all year round (and word on the street is that they don't speak to each other) but in the summer the island's colourful wooden houses, rich birdlife and gorgeous landscape attract Icelanders and tourists alike.
7. Vestmannaeyjar - the Westman Islands (off the South Coast)
These islands are a treat to visit. The largest island, and the only inhabited one, is called Heimaey (Home-Island) and is famous for a catastrophic volcanic eruption in 1973. The villagers had to be evacuated from the island for months, and half of the village was engulfed by the lava before they were able to stop the flow with thousands of liters of seawater.
Today, the villagers celebrate the end of the eruption every year and have an interesting museum about it. The island is a very popular nesting area for puffins.
5. Dynjandi (West Fjords)
The West Fjords are a source of countless hidden treasures. This area is hard to get  through in the winter since the roads aren't always in perfect condition, but in the summer it's great for some good old fashioned slow travel.
The distances are quite long but, then again, the scenery from the road is breathtaking and makes the drive worthwhile. Dynjandi is one of the natural wonders of the West Fjords, a series of waterfalls that fall in steps down the mountainside.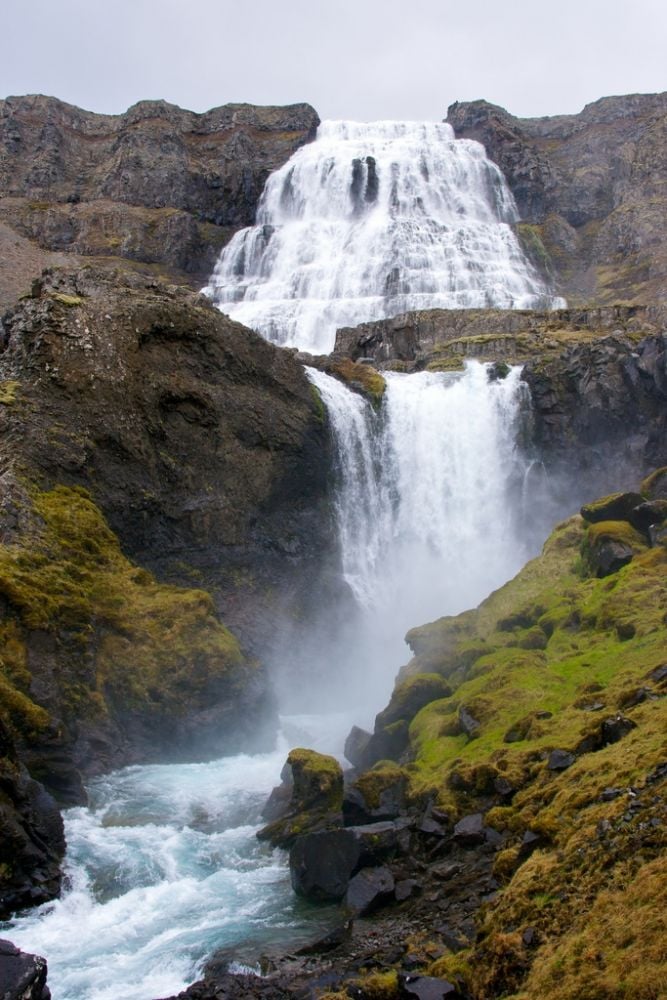 (Photo Credit: Nico Kaiser)
6. Seyðisfjörður (East Iceland)
Tiny fishing village turned artist's paradise. If you're here in mid-July, be sure to check out the Lunga Art Festival, that fills the town with young art-making hipsters. If not, enjoy the beauty of the tall mountains surrounding the village and the ever-present chatter of the waterfalls.
4. Borgarfjörður (West Iceland)
Only an hour's drive from Reykjavík, this stunning area is certainly worth seeing. It is the setting of one of the famous Icelandic sagas, that happened in the 9th-11th century. It's about Egill Skalla-Grímsson, a viking who was big and ugly and had a terrible temper. One of my favourite parts of the story is when Egill was a guest somewhere and got mad at the host so he puked in his face and poked his eye out.
Anyway. Borgarfjörður is really pretty. There you can visit the lovely village Borgarnes as well as exploring the natural wonders such as the Hraunfossar (Lava Waterfalls) and the most powerful hot spring in Europe, Deildartunguhver.
8. Natural Hot Pools
I'm not telling you where they are. I want them for myself.
[Editor's note: That's mean Elín. You should at least mention this article written by our co-worker María.]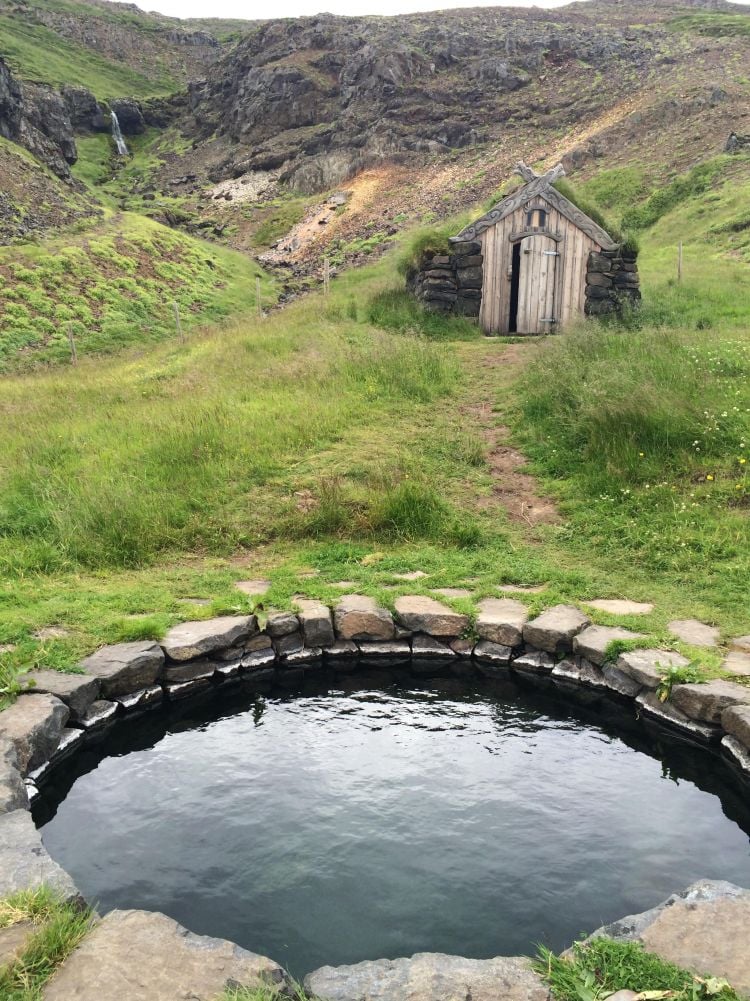 9. Látrabjarg (West Fjords)
Another great destination in the West Fjords, Látrabjarg is the highest sea cliff in Iceland and the westernmost point of our island. The cliff is home to thousands of seabirds such as razorbills, guillemots, northern gannets and puffins.
You need to be extremely careful here though, as accidents have happened when people go to close to the edge. That close-up of a puffin just isn't worth the risk, so be safe!
10. Siglufjörður (North Iceland)
Siglufjörður is a tranquil, small town in a fjord surrounded by tall mountains. Its population peaked in the 40s and 50s, when there were abundant stocks of herring in Icelandic waters. The place turned into a vibrant fishing town as people from all over the country came to Siglufjörður to work in the herring industry.
The population has been shrinking since the herring disappeared but lately it has had somewhat of a revival. They celebrate their herring culture with a museum and a festival, as well as having a folk music festival in July every year. So check out Siglufjörður for some real Icelandic culture and history.
(Photo Credit: Sela Yair)