5 Famous Movie Locations you can visit RIGHT NOW!
Reykjavik
Walter Mitty comes to Iceland for excitement. If you hate your boring life, you should try the same.
Our Top Experiences and Tours in Reykjavik:
If youʻre booking your trip to Reykjavik last minute, we have you covered. Below are some of the top tours and experiences!

There's a huge upsurge recently in big Hollywood movies using Iceland's dramatic and varied vistas to stand in for such different landscapes as outer space, a land before time, post-apocalyptic wastelands, and ...Greenland. Here are 5 of the more recent examples, as well as instructions on how to get there.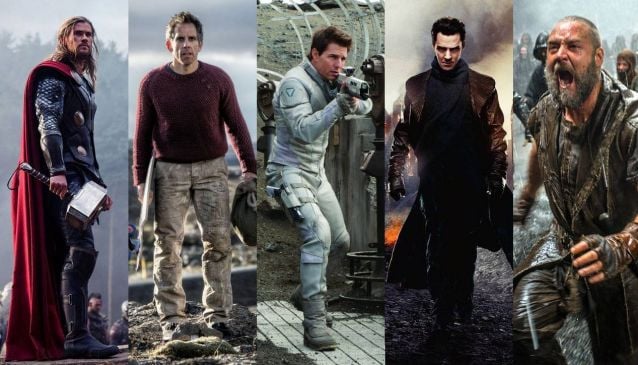 Thor is a classic story of boy meets girl, boy moves across the universe from girl, girl gets possessed by an ancient and unspeakable evil, boy returns to girl, mead is enjoyed all around - a tale as old as time, really. Part of the story takes place in outer space, more specifically by Skógafoss in southern Iceland.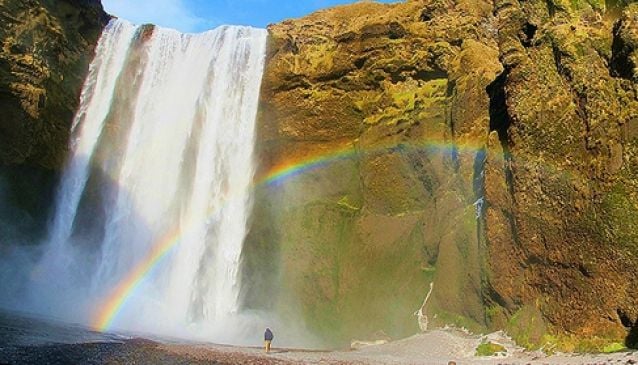 Oblivion is a post-apocalyptic sci-fi movie in which the most outlandish plot element is Tom Cruise being displeased with meeting multiple clones of himself  [SPOILERS, we guess, for a year old film you probably won't see if you haven't already].
Of course the charred, barren, post-apocalyptic remains of the earth we once knew is just plain old North Iceland to us natives.
The destroyed old baseball stadium seen in the trailer, for instance, is an old crater called Hrossaborg, and different scenes are filmed in different parts of the barren central highlands of the country.
Here's some of the crew talking about it:
Another major location was Earl's Peak (Jarlshettur) on Langjökull glacier, where apparently the most nerve-wracking shoot in this action packed thriller was Tom sitting calmly on the precipice of this 800-foot drop talking quietly.
Rumor has it that Tom Cruise snuck off set in the middle of the night and took a private dive with Magmadive in Silfra canyon, in Þingvellir, under the midnight sun.
How to get there: 
To find Hrossaborg, for instance, you could pick up a car in Akureyri and drive East from Mývatn, since the crater is right by the main road.
To get to Langjökull, drive north on mountain road F35 from Geysir (only in the summer, really) or even take a super jeep tour and ride a snowmobile right on the glacier(!)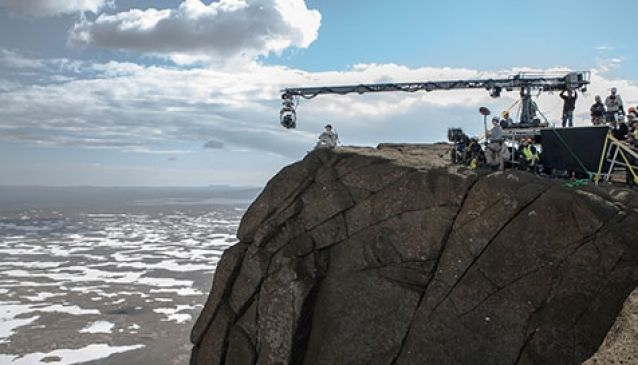 Star Trek into Darkness is a Sci Fi film in which Icelandic landscapes depict.... you guessed it – outer space! It's interesting that this marks the first time any Star Trek franchise films outside the US!
It's not entirely clear where the movie was shot but it looks similar to Reynisfjara beach in the south of Iceland.
How to get there:
Reynisfjara is right by Vík, so you could drive route 1 south-east from Reykjavik or go on a day tour of the south coast.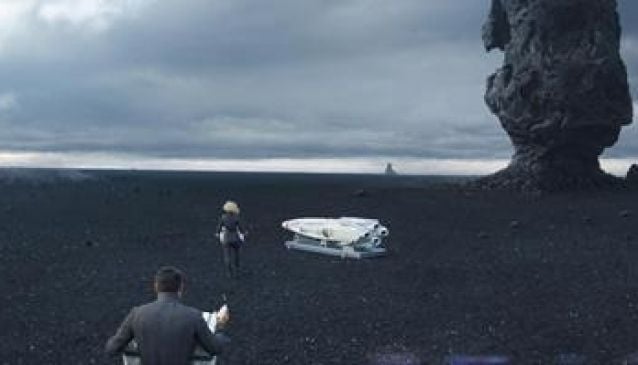 Darren Aronofski's Noah is a liberal (to say the least) interpretation of the old Biblical fable set in a Land Before Time that has been ravaged by the industrious pre-historic descendants of Cain, so to depict the desolate wasteland we are treated to..... Southern Iceland. The movie was filmed in various locations but the most redily recognizable one is the Hálsanefshellir cave (which means Throat-Nose-Cave, for some reason...) in the south of Iceland. In addition to this the mountain on which Anthony Hopkins' Methuselah lives is easily recognizable as Mælifell, in the Southern Highlands.
Because literally the whole film is shot in the country, you can see a lot of it in the trailer.
You can really see some of the sceneries in the behind the scenes clips:
How to get there:
Mælifell is in the southern highlands so you would probably need to rent a large vehicle or take a super jeep tour to get there.
Actually come to think of it Hálsanefhellir cave is by Reynisfjara Beach, the same area as the Star Trek scene and near where Thor was filmed. So theoretically you could just rent a car and knock out all of them in about a day.
Photo Credit: Páll Pétursson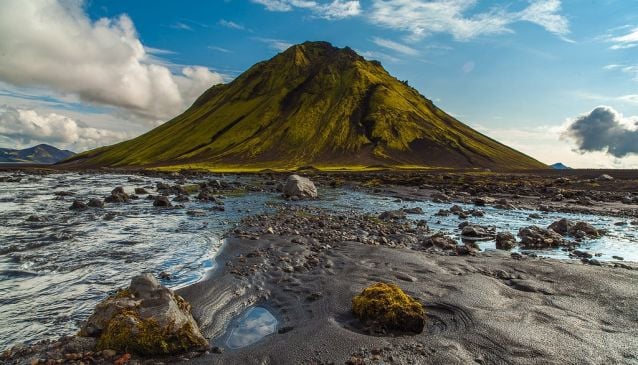 This movie breaks the trend in that Iceland is actually used to depict Iceland! Also Greenland, Afghanistan... basically the whole movie is filmed here. 
In "Secret Life", Ben Stiller plays the eponymous Walter Mitty who comes to Iceland to do exciting things instead of just fantasizing about them. If you hate your boring life, maybe you should do the same.
Also, hilariously, Ben Stiller bumped into Russel Crowe while filming and was appropiately terrified.
In addition to backdrops from around Snæfellsnes and the south coast, the movie features Icelandic actors and the sound track is in the hands of famous Icelandic band Of Monsters and Men.
To get to Snæfellsnes, you can drive on route 1 north from Reykjavik, taking route 54 westward from Borgarnes, or take a day tour with one of the numerous companies offering them in any way, shape or form.