Iceland Self-Drive: The Golden Circle
Reykjavik
Directions, Photos, Maps and More....
The Golden Circle is the iconic, most popular Icelandic day tour. It is probably the most touristic thing you could do in Iceland, but there's also a reason why it's popular: There are some unique and amazing things to see/do there.
The Golden Circle 'proper' consists of three stops: Geysir geothermal area from which all geysers get their name, Thingvellir National Park where the Viking Parliament of ages past convened every summer for 900 years and where you can see some glorious tectonic fissures; and Gullfoss, the Golden Waterfall. It takes about 5-6 hours at an easy pace. There is a seemingly endless number of day tours taking you there, but if you want to rent a car and drive there, it's a very simple route.
In addition to the Golden Circle 'proper', there's a thousand interesting things you can add to your trip along the way. Let's start with how to drive the basic Golden Circle from Reykjavík, and then deal with some of the add-ons.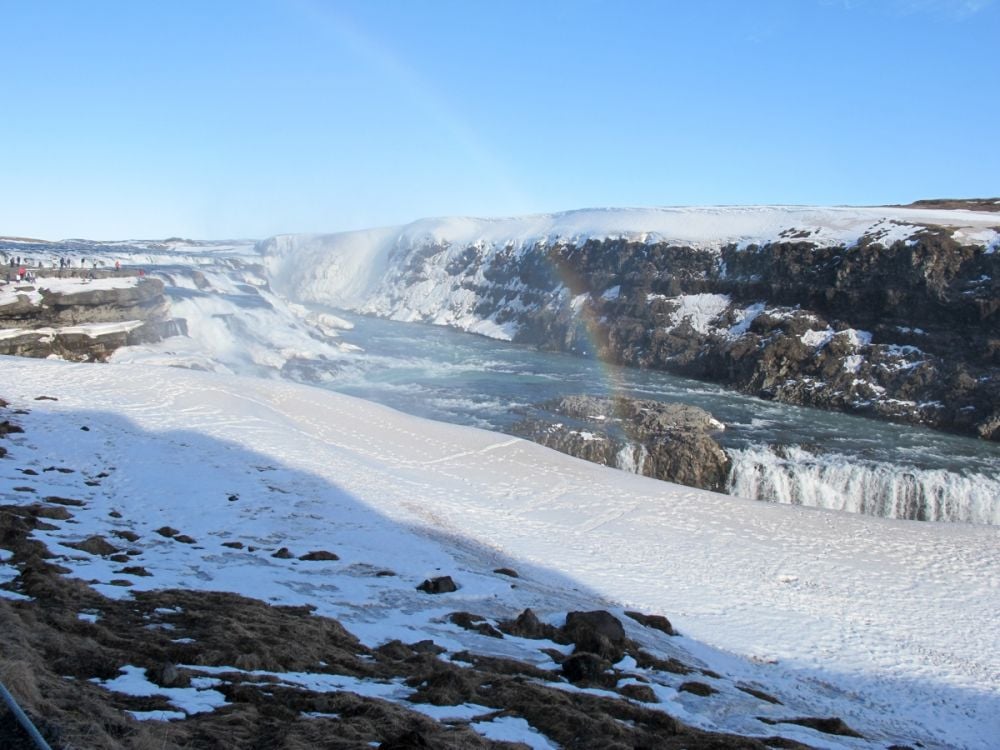 The 'Basic' Golden Circle
Get out of town!
Starting in Reykjavík, there are only three ways out of the city, route 41, towards Keflavík airport and Reykjanes, and route 1 splitting into either north or south, which is where we're headed. You can either drive the circle north-to-south or vice versa, but we'll start off to the north because it's simpler to get out of the city that way. To go the other way, just start at the bottom of this list and read it backwards.
In order to get on route 1 north (1N), you just need to locate Miklabraut, one of the main roads in the city, a.k.a. Route 49 (Icelanders generally navigate by road names and not numbers, so you'll have more luck asking for Miklabraut). If you just stay on Miklabraut and drive straight, you'll end up on Route 1N. This will take you past a billion roundabouts (traffic circles if you're American), into Mosfellsbær and out again on the other side.
Driving to Thingvellir:
After that you're just looking for a right-hand turn on route 36, and the road sign says "Þingvellir". (If you want to read what's great about Þingvellir, that's a different article). Once you get to Þingvellir, there's a pretty obvious place with a visitor's center north of Lake Þingvellir. There you can go to see Almannagjá, a massive tectonic fissure where the Viking Parliament used to have their sessions.
After that, you continue on route 36, and follow more or less the same road, though the road number changes a bit. Just look at the map and it will all make sense. Turn left on route 365 toward Laugavatn, pass through the town and follow route 37 which turns into route 35 and leads to Geysir. (There will be road signs at every relevant point). Get out. See the geyser. Get back in the car. Keep driving. Seriously it takes like 15 minutes. (Ok all kidding aside, stroll around the area, look at the many different hot springs and go to the restaurant and get some lunch.)
From here it's about a 5 minute drive on route 35 to Gullfoss, the Golden waterfall. There's a visitor's center here as well, and a cafeteria. After this, you turn back around and either follow route 35, or turn off on route 30; both will lead you to route 1 South. This will take you through the charming town of Hveragerði, with all its steam vents and hot springs, back to Reykjavík city.
Golden Circle 'Plus'
There is no end of things you can add to the Golden Circle to make the most of your day. Generally any all-day tour you take will add something, and odds are it will be one of the things on this list. Most of them you can experience while driving on your own, though some of them you will want to book in advance. We'll go more or less in order assuming you're driving North-to-South like before. We don't particularly recommend you try to do all of these in one day, but this should be a fairly comprehensive list of what there is to choose from.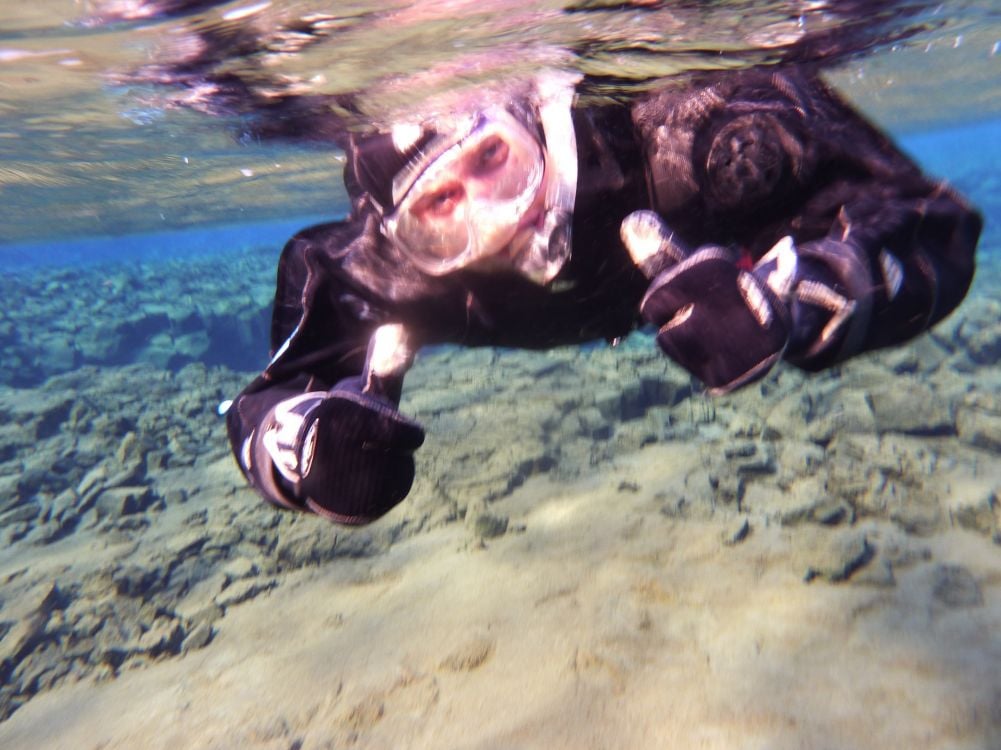 Fontana Spa: Between Þingvellir and Geysir, in the small town Laugavatn, there's an excellent spa called Fontana which we highly recommend. The special draw of the place is the natural steam rooms, huts built over a natural hot spring which slowly fill with steam, in addition to some very charming pools and a dry sauna.
Snowmobiling on a Glacier: North of Geysir, you can ride a snowmobile on Langjökull glacier. In the summer you can drive yourself on mountain route F35, taking a left on a kind of trail that leads to Skálpanes, from where you get the snowmobile. In the winter, you need a pick up from near Gullfoss café. Or you can just get a day tour from Reykjavik.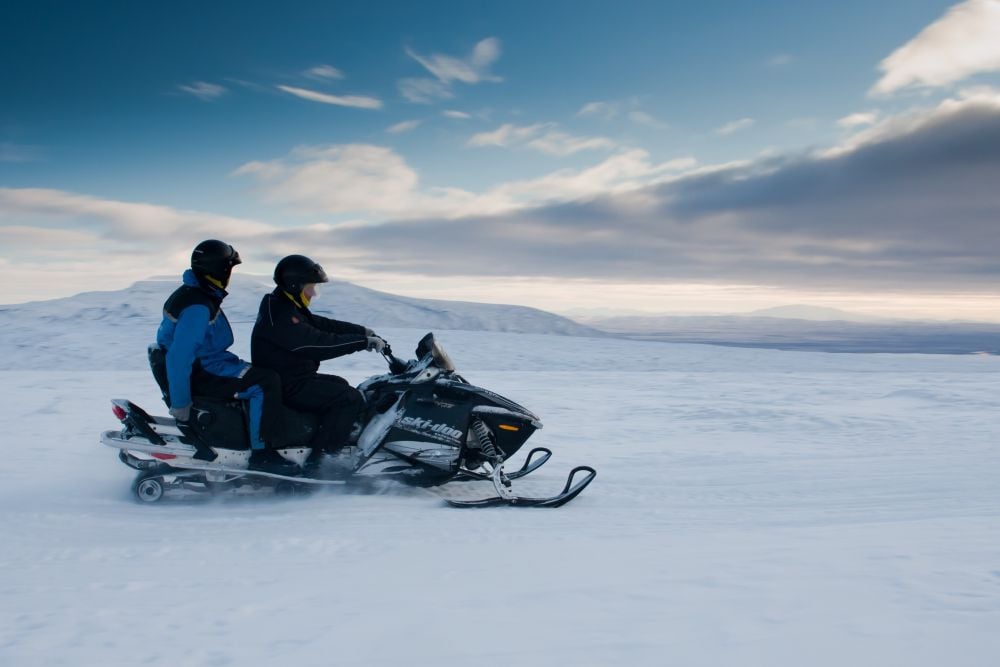 (We couldn't fit all of that on one map, but here's one with most of them. Again, we can't stress this enough: you don't have time to do all these things in one day, so you need to pick and choose.)